White Pine Yoga Centre
Establishment, gym and health at 72 Pembroke Street West, Pembroke, ON K8A 5M5, Canada. Here you will find detailed information about White Pine Yoga Centre: address, phone, fax, opening hours, customer reviews, photos, directions and more.
Rating
5 /5
Based on 2 reviews
Photos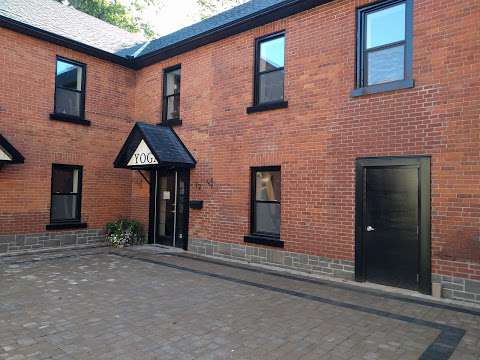 Reviews of White Pine Yoga Centre
Tricia Dennis Added 2018-06-19

★ ★ ★ ★ ★

THE best place to go for Yoga! I love the welcoming and intimate environment White Pine yoga provides. There is a great range of classes available and I have enjoyed many of them. From Prenatal yoga to Mom and Baby to the Yin and Tonic or Relax and Renew class, White Pine Yoga has supported my physical and mental health as I became a mother for the first time. The experience of attending a class at White Pine Yoga is one not to be missed,the instructors are wonderful and attentive and the yoga is top notch. I always leave feeling so blissed out and grateful. Big thanks to you guys for bringing the love to Pembroke, namaste!

Kylah Dobson Added 2018-02-13

★ ★ ★ ★ ★

A bright, beautiful, calming, fun and welcoming studio. I have attended many of their different classes, Women's Day of Wellness, sent my daughter to their yoga camp, and received Thai Yoga Massages from Shannon (holy moly AMAZING!!!!!). I highly recommend their classes for novice or advanced, young or old, - WPY offers an amazing asset to our community!